A TALE OF JEALOUSY, SUSPICION AND MURDER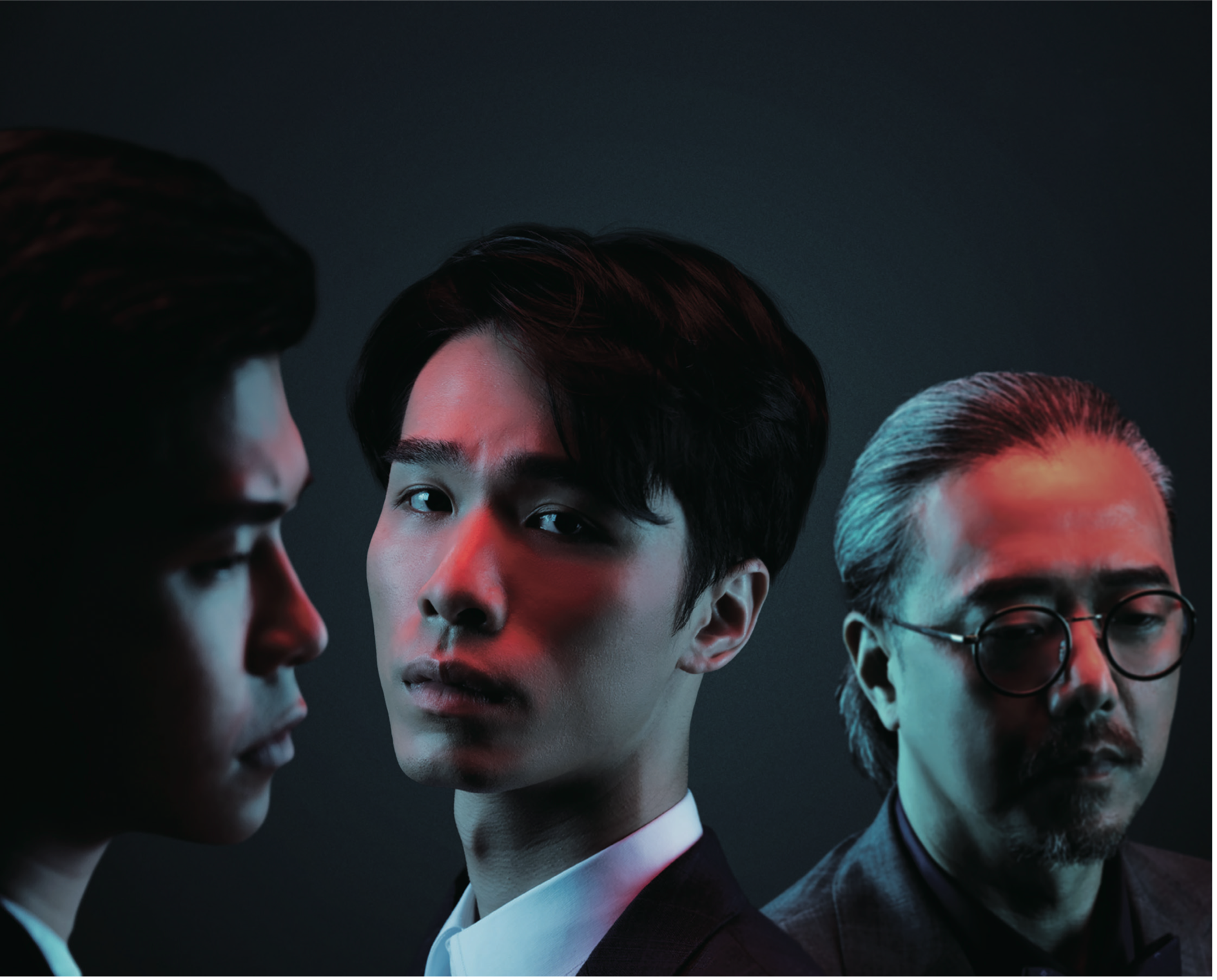 The play We Are Gay was expected to debut in the 2020 Hong Kong Arts Festival but had to be cancelled due to the outbreak of the pandemic. In its 2022 premiere, the work is presented as a newly rehearsed and designed version.
"What does the story mean today? What matters most is that although the numerous adult scenes and taboos—be they sex, deception or bullying— are supposed to be prohibited in a 'clean and harmonious society', they can still occur in Hong Kong."—Candace Chong, playwright
When interviewed in 2019, a pregnant Candace Chong said she was conducting numerous interviews and background research for We Are Gay. There was a strange disconnect between pregnancy and working on a convention-breaking story of a love triangle and murder. And then Hong Kong was turned upside down with social unrest in the months that followed.
We Are Gay tells the story of Sheng (Yau Hawk- sau), a shy handsome swimming coach, and his lover Philip (Leung Chung-hang) who descend into a spiral of suspicion and jealousy due to the interference of Neil (Cheung Kam-ching). This in turn gets the lovers implicated in a mysterious murder in the gay community. Chong's play examines the characters' yearning for happiness while struggling with the challenges of money, status and jealousy.
"Perhaps only a contemporary farce can reflect the absurdity of reality, given that satire is deemed too heavy nowadays," Chong says. "The play investigates equality and the validity of relationships, which seems unrelated to contemporary society."
Expected to be one of the highlights of the 48th Hong Kong Arts Festival in 2020, the performance of We Are Gay was called off due to the pandemic. "So much happened over these years and it all came to nothing," Chong says. "Still, this sequence of events prompted me to change certain scenes for the current production. What remains unchanged is to look at human nature in terms of love, desire, money, power and jealousy." For Chong, it was important to respond to societal changes by revising the work.
"Why do we have to do this play now? To find the answer, I keep asking myself: will we still be able to do it in the future?" Chong says. Lau Chun-him was originally cast to play Philip but is now unable to take part due to scheduling conflicts so Leung Chung-hang has stepped in. Chong says he'll be a more than adequate replacement. "I am grateful to have met Leung. He is a soulful actor and just right for the role."
"The play explores human nature and also wider subjects: the various life choices made by the characters reflect the current social environment and conditions—the 2022 performance will reflect these." —Tong Wong, director
Director Tony Wong says Chong's changes to the script, made in light of the social movement and the pandemic, mean the current story is livelier than its 2019 version. With a background in physical theatre, Wong presents the human psyche embedded in the script through bold physical movements. "The 'form' is romantic," he says, "with ample room for imagination, which is a sensual yet modest medium. When theatre is supplemented with physical design, the script is no longer straightforward textual narration, but a more meaningful and layered text, given that what happens onstage inspires free association in the audience." Wong adds that the 2022 version is a newly rehearsed and designed production, in which he tries using a bold method for arranging performances for the first time. In doing so, he hopes to rethink the reality of the drama and to narrow the gap between stage and audience.
Chong says she and Wong came up with the title We Are Gay together: "We loved the book Nothing to Envy: Ordinary Lives in North Korea by the American journalist Barbara Demick, whose Chinese title is We Are Happy, which conveys the sense of self-deception the book outlines. It prompted us to name the play We Are Gay as it revolves around killing for love, torture and deception."
Chong feels that a compulsion to respond to current events has made the play sharper. "Although theatre is a kind of collaborative creation with common commitment, brilliant works stem from artists' true thoughts." Meanwhile, for Wong, the pandemic has allowed him more introspective time to create, and to rethink the meaning of theatre in the current context, the possibilities of theatre, and audiences' very reasons to attend shows.
Subscribe to the HKAF eNews and get connected with us!
By submitting this form, you accept and agree to be bound by the Terms of Use, Privacy Policy and Privacy Information Collection Statement available in Hong Kong Arts Festival Website.