Towards Full Flowering: Looking Back at a Decade of the Hong Kong Jockey Club Contemporary Dance Series
Mature works of art go through a long process of nurturing: absorbing and accumulating nutrients over time, gradually developing before coming into full bloom. The first edition of the Hong Kong Jockey Club Contemporary Dance Series (CDS) was presented at the 40th Hong Kong Arts Festival in 2012, and this year marks its tenth edition. Over the past decade, the series has undergone a natural process of development, as it gathered and created experiences, triggering waves of energy for contemporary dance in Hong Kong and its ecosystem. The tenth year offers a perfect opportunity to examine its journey of growth, after all these years of careful nurturing.

"When we began to conceive the dance series years ago, our question was one of direction—what should we do to help propel contemporary dance into an age of artistic diversity, where choreographers, dancers and artists from different generations create, innovate and unearth their unique creativity in a healthily competitive environment, and present their works to audiences with passion and perspectives that are their own?"
── So Kwok-wan, HKAF Associate Programme Director, 2017
When the CDS reached its sixth edition, the Festival reviewed its original intention: to let contemporary dance come into full bloom into an age of artistic diversity. So, if it is full bloom we want, what needs to happen after the seeds are sown? Compared with other regions, the development of contemporary dance in Hong Kong has been relatively slow. Even though there is an academy that trains new choreographers and dancers every year, and long-established contemporary dance companies that provide more systematic training, opportunities for new generations of independent choreographers to develop their creations and receive continual exposure remain limited.
Releasing Creative Ideas
Choreographer Chloe Wong, who previously took part in the dance series, recalls that in the early 2010s, change was brewing on the city's contemporary dance scene: "When I was studying, the talk was more on how to be a good dancer and less about how to be a good creator. After graduation, there started to be more discussion about how there were not too many choreographers or creators in Hong Kong. That's when some platforms emerged with the desire to foster new creators."
Before she participated in the dance series for the first time in 2014, Wong had had experience choreographing and performing her own work, but the time frame allowed for the creative process was usually tight. "The CDS approached me a year ahead for the performance, so I had nearly nine months to concentrate on creating, meeting with dancers at least twice a week, and constantly adjusting the direction. It was a great experience."
The series provides choreographers with a full range of production and promotional support, which offers more opportunities to present, on a greater scale, the creative ideas of the choreographer. "I wasn't weighed down by administrative matters and the CDS also arranged regular meetings with stage design and production teams," Wong says. That resulted in the poetic Heaven Behind the Door, which was a mixed theatre piece with projection elements, and Diffusion of the Silence, which limited the dancer to a dangerous space with candles dotted around the stage—both works brimming with profound thoughts of her care for and explorations of the city. Among them, Heaven Behind the Door has continued to grow and evolve, touring to larger and more distant stages.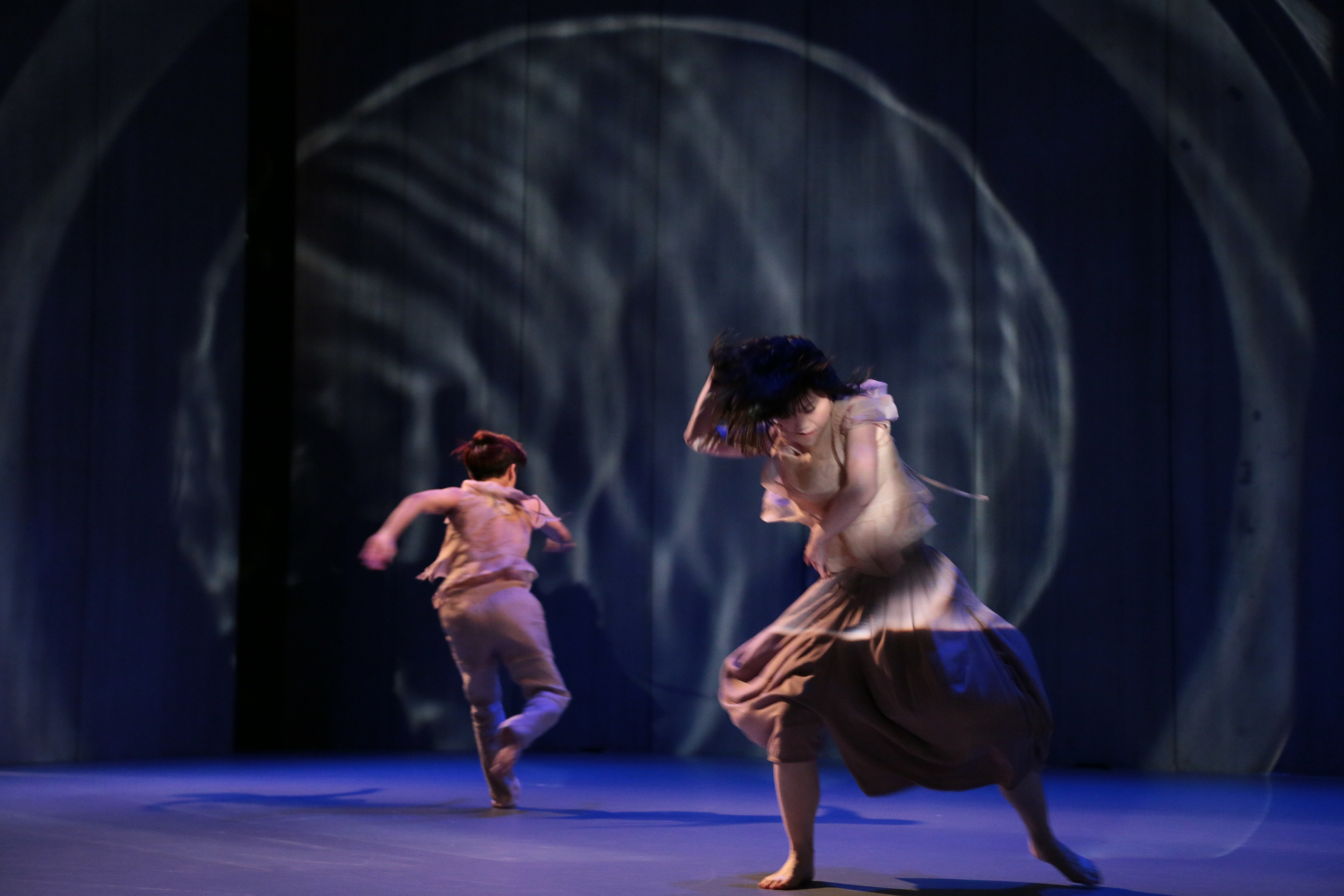 Heaven Behind the Door © Keith Sin
Diverse Collaborations for a Stronger Circle
In addition to giving choreographers ample time and space, the CDS has also expanded the creative circle from choreographers and dancers to writers, musicians and multimedia artists, to build a more organic creative ecosystem. As a result, works often glow with cross-disciplinary creativity, with literature, music, video projection, and installation art offering new entry points. Many works throughout the dance series have also benefited from original music.
As early as the first edition, the CDS was commissioning local composers to create music for the dance pieces, examples of which include Silence Box, choreographed and performed by Max Lee and scored by Alain Chiu. In 2018, the programme The Battle Zone/Vortex even used sound as its theme, inviting Belgian sound artist Peter Lenaerts to create soundtracks for two groups of local choreographers and dancers. "The role of the sound artist was to enable the entire soundscape in the theatre to move the audience as much as possible, and take the performance to another, imaginative space," says Wayson Poon, a choreographer who collaborated with Peter on Vortex.
A number of sonic elements used in Vortex were first recorded by Wayson (left) and then modified and arranged by Peter Lenaerts. The delicateness of the soundtrack ably complements the slow, whirling movement choreographed by Wayson
© Photo provided by Beijing Dance Festival
"Later, on a tour to Yokohama in February 2020, Peter made a special trip to the local area to re-adjust his soundtrack according to the environment of the performance venue," Wayson adds. "He even took the breathing of the dancers into account. The audience said the effect gave them goosebumps. Peter's punctilious pursuit of detail in the aural experience is really worth learning from." Wayson believes this experience has strengthened his sensitivity to the aural elements of contemporary dance, allowing him to focus more on how sounds can help him in the creative process and in performances themselves.
Alain Chiu (left) and Max Lee (right) reflect on their collaboration in one episode of the documentary series, which consists of interviews with past participating choreographers, dancers, advisors, students, teachers, and more
International Exchanges Cast Visions Afar
In terms of creative methods and levels, 2017 was an important year. Italian choreographer Sciarroni collaborated with local choreographer Mao Wei to integrate two traditional folk dances—the German/Tyrolean Schuhplattler (shoe) dance and the Teochew Yingge—in Will You Still Love Me Tomorrow? (Hong Kong Remix), showcasing the choreographic collaboration between both regions.
The same year, the CDS established a collaborative creative model with overseas choreographers, dancers and creative consultants to stimulate creative thinking and inject new vision and vitality into the series. In the next three years, collaborators included mainland choreographers from Young Artists Platform of Dance (Beijing), including Xie Xin, Li Chao, Yang Chang, Zhang Yixiang, Chang Xiaoni and Gong Zhonghui, as well as British dancers Dickson Mbi and Jos Baker. The work Put Out the Flame, created under the direction of Jos Baker by local choreographers Mao Wei and Tracy Wong, will grace the stage once again for the tenth edition.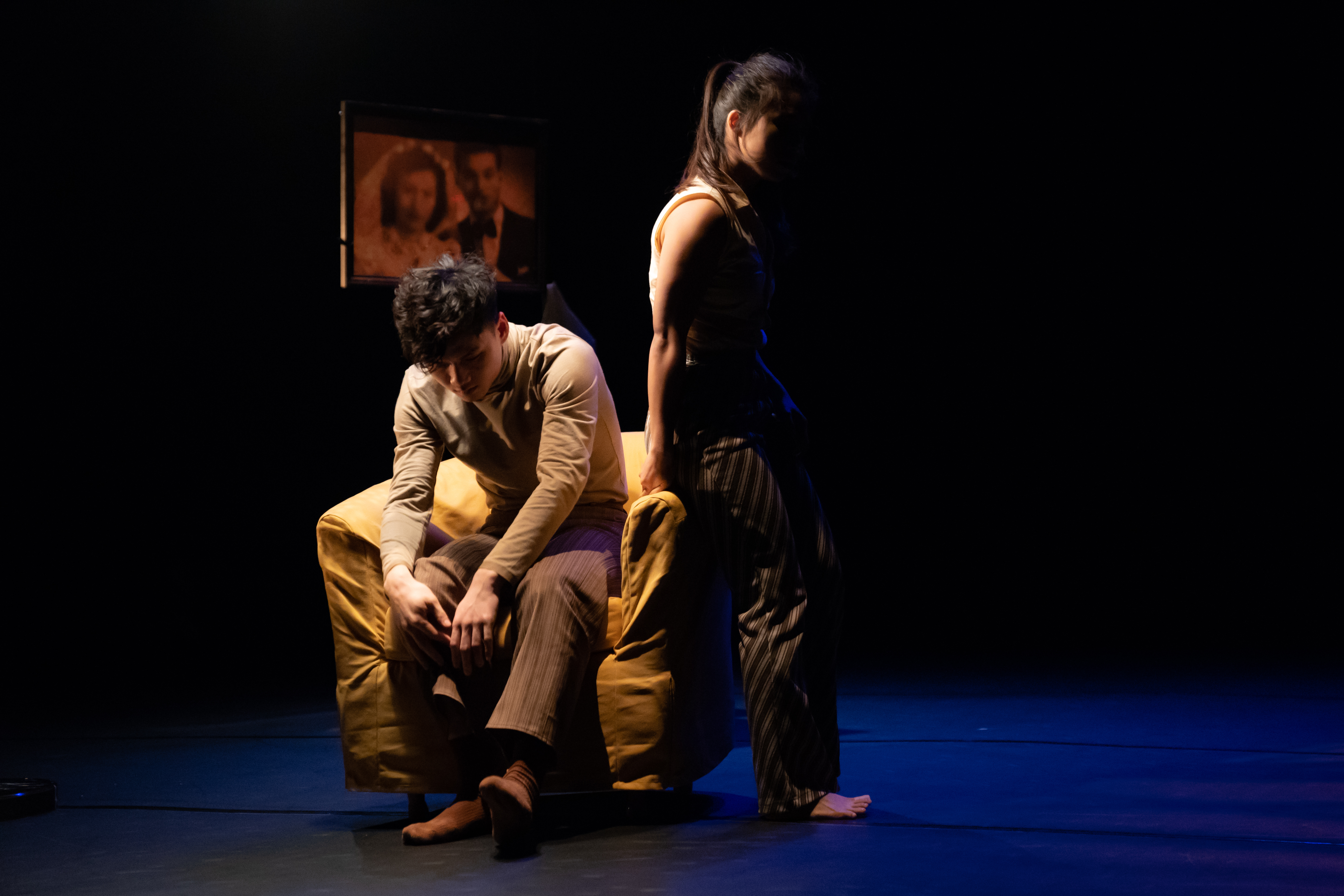 After its premiere at the 2019 HKAF, Put Out the Flame was developed into a full-length piece and presented at the On Site Festival in Macau, co-curated by Tracy Wong and Mao Wei. This full-length version will be part of the coming CDS programme © Terry Tsang
That exchange had quite an impact on Tracy Wong. "Jos is good at highlighting the idiosyncrasies of each character," she says, "and in the creative process, as we were trying to mould the characters, we discussed the similarities and differences between western and eastern couples. During this time, he gave us a whole new space for imagination and opened up our understanding and use of dance theatre."
After about five years, works presented by the CDS had increasing opportunities to tour overseas, indicative of the maturity of works in the series. Local choreographers have been able to encounter overseas creators at international dance festivals, which has proven beneficial for their creative thinking. "For example, Pardon, and this premiered at the CDS in 2015, is my most frequently toured short work, and has gone as far as dance festivals in Spain. Each tour is also a great opportunity to see where I stand as a Hong Kong artist and choreographer, when compared to other international choreographers, and for me to seize the chance to deepen my work," says Tracy.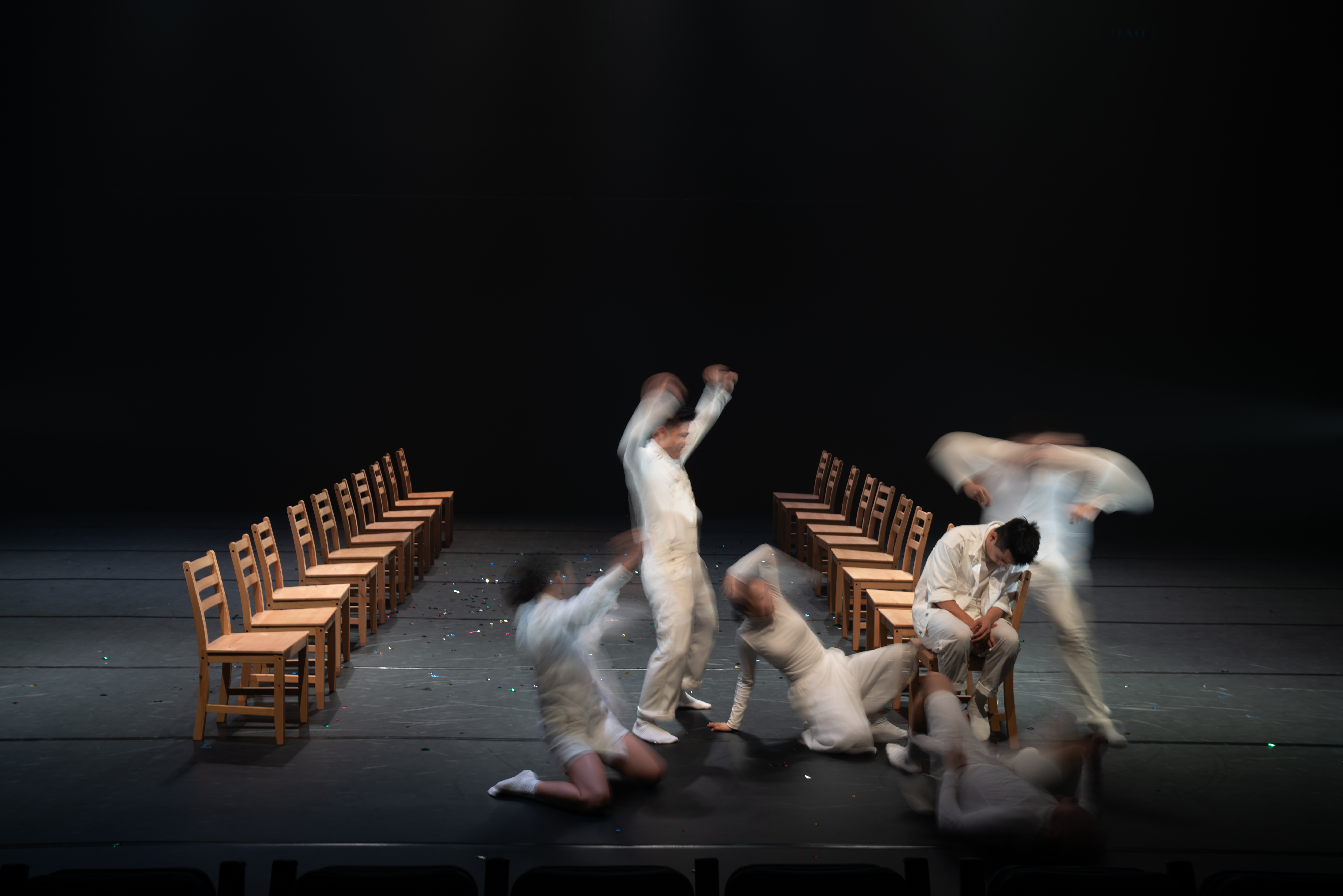 Two of the tenth edition programmes are the fruit of the cultural exchange between local and international dancers and choreographers—Elephant in the Room, co-choreographed by Chang Xiaoni (Beijing) and local dancers © Terry Tsang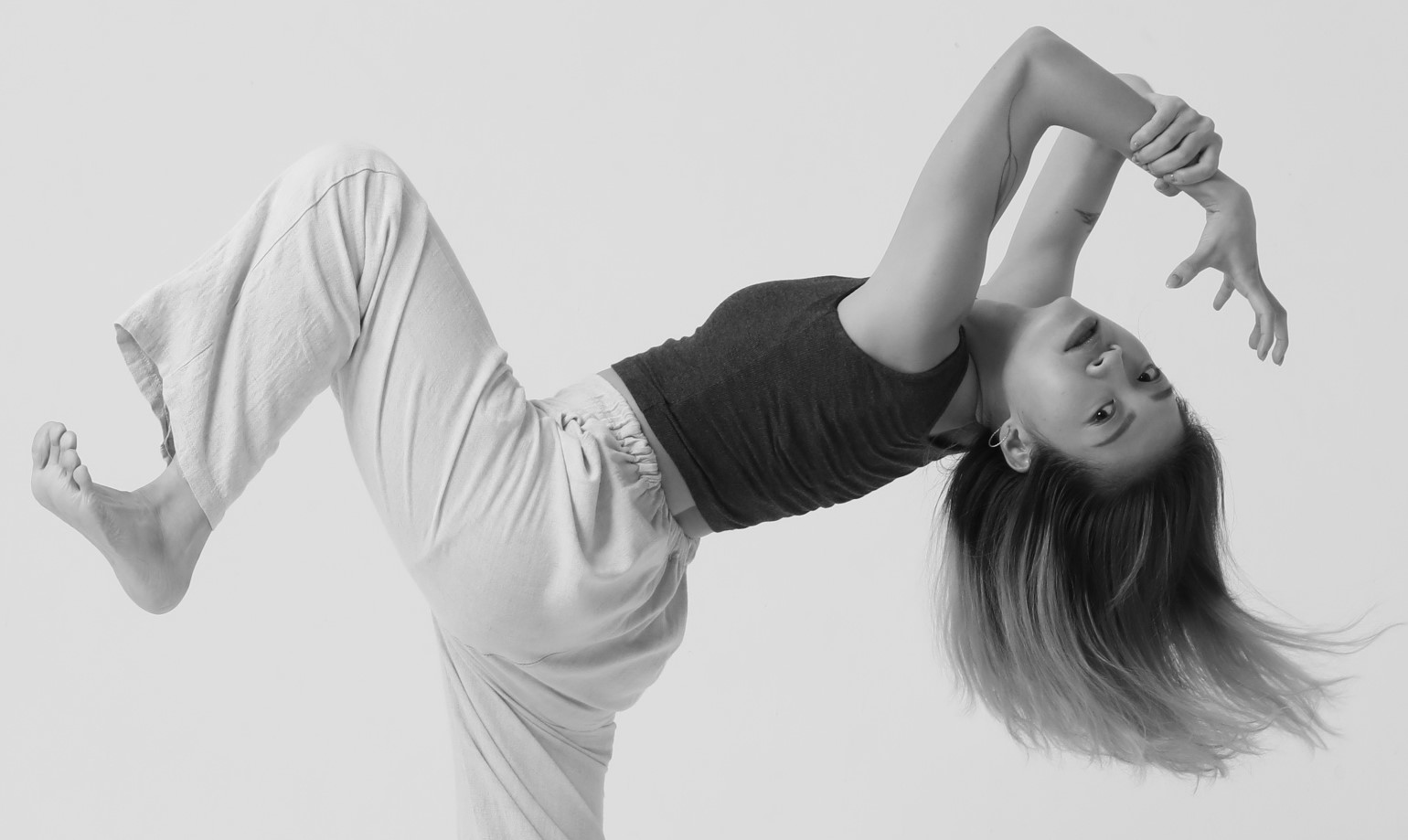 Two of the tenth edition programmes are the fruit of the cultural exchange between local and international dancers and choreographers—Mokita, by popping dancer Dickson Mbi (UK) and local street and contemporary dancers © Worldwide Dance Project
Giving Roots to Contemporary Dance
One of the main aspects of the CDS is something that might not be immediately apparent to audiences during performances, yet it is of great significance to the series' continuity. From the outset, a key aim has been to develop an educational outreach programme, to bring contemporary dance from the theatre into schools, and allow students to learn about, experience and try to create contemporary dance in a relaxed and collaborative way.
Alice Ma, who won the 2020 Tom Brown Emerging Choreographer Award, has taken part in the CDS educational outreach programme since 2016, giving more than ten introductory talks and demonstrations each year. She describes how the team turned school auditoriums into a theatre in the round, with the aim of letting the dancers be among the students to demonstrate and communicate. "Because of the close proximity, the students feel really involved. Each tour also has interactive sessions and a Q&A, and the students have been active in asking questions. Young people are in fact the future audience of contemporary dance."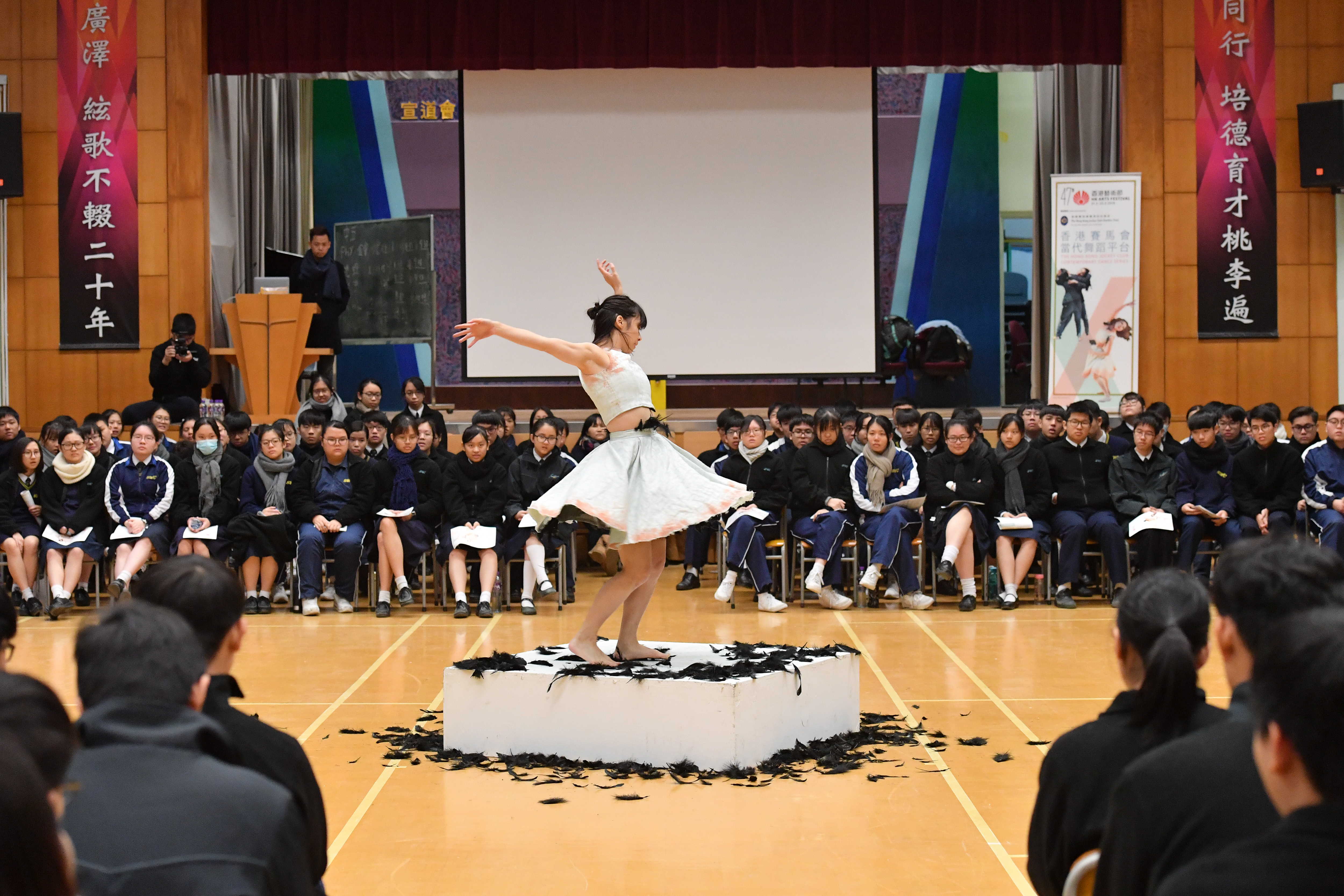 As part of the CDS's outreach programme, Alice Ma performed Wu at introductory lecture demonstrations for student audiences, in which she explored symbolism in contemporary dance
In addition to fostering future audiences, the programme may also inspire more performers. Alice led a choreography workshop this year, which showed students how to extract words from concepts and develop them into actions, so as to create short dance pieces. In the student performance workshop, she worked with several secondary school students to develop her solo dance Over-master, presented at the CDS in 2018, into a group piece, allowing students to take part in the choreographic process as well as performance.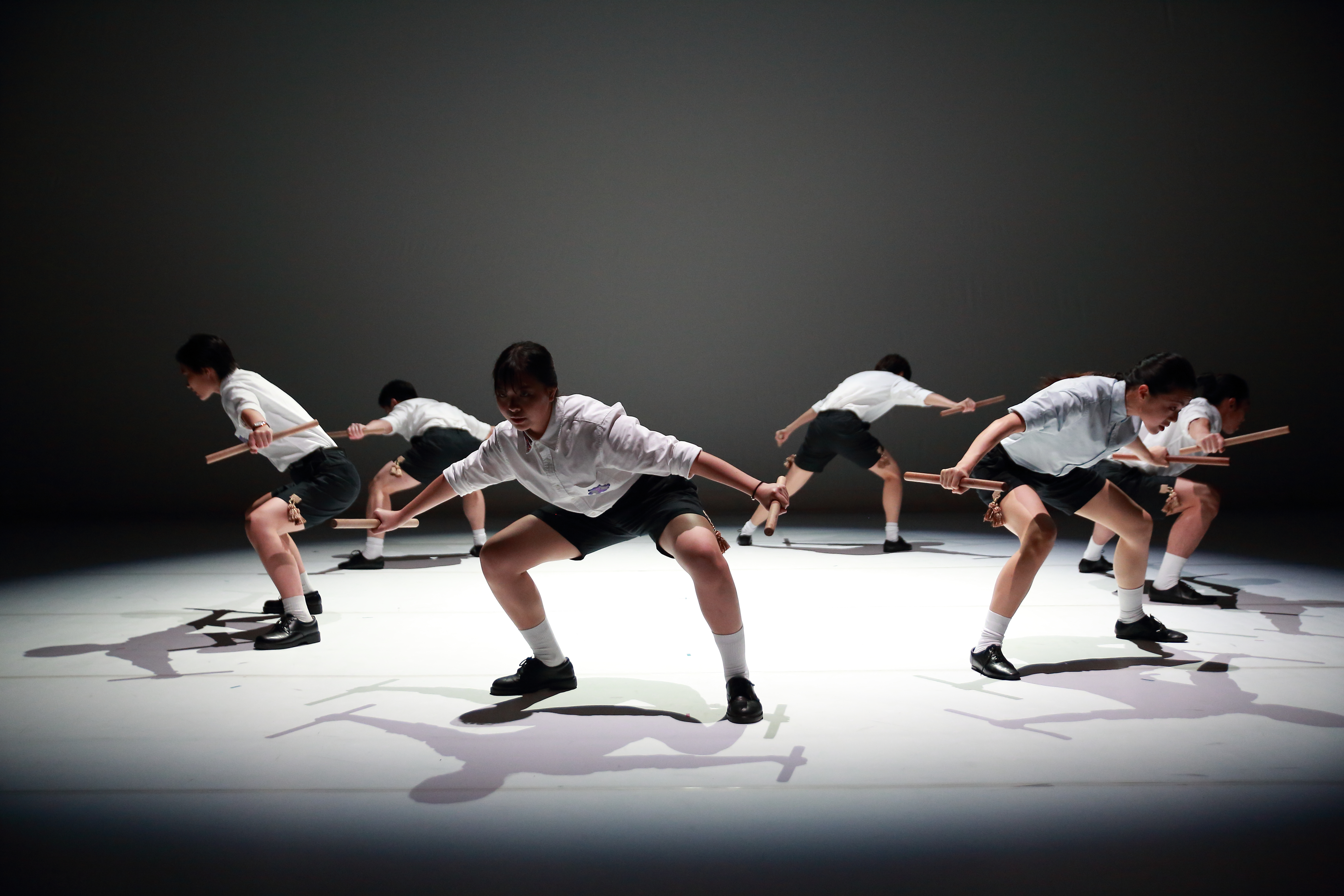 Bridging multiple cultures and generations, Will You Still Love Me Tomorrow? (Hong Kong Remix) is unprecedented in bringing to the stage 10 student dancers, who took part along with local professional dancers
All these key aspects are evident in the performances, outreach activities, commemorative specials, special publications and website releases of the tenth edition programme, echoing the original intention of the CDS: to cultivate new creators, open up creative horizons, and allow new audiences to experience contemporary dance.
The CDS's years of achievement would not have been possible without the participation of audiences, artists and partners, and, of course, trust and support from the Hong Kong Jockey Club Charities Trust. As the series reaches its ten-year milestone, the HKAF will continue to nourish Hong Kong's contemporary dance scene in ways which aim to impact its future development.

Text
James Liu
James Liu is an Editor of the Hong Kong Arts Festival

This article was originally published in the 2021 edition of HKAF's FestMag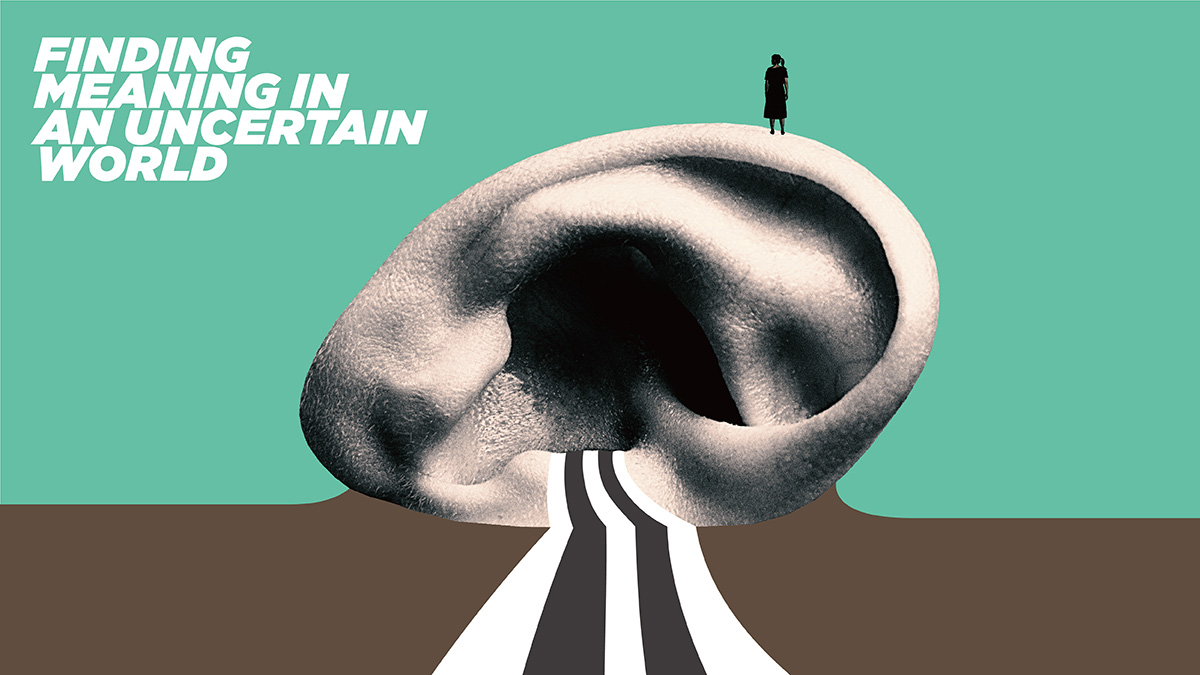 Dance
Hong Kong Jockey Club Contemporary Dance Series 10th Anniversary
Finding Meaning in an Uncertain World
Victor Fung's interactive dance experience puts audiences in the driver's seat, free to frame their own viewing experience through a selection of multiple audio commentaries. Discover the many possible interpretations of bodies in motion in this delightful journey into the uncertain world of contemporary dance.
Programme details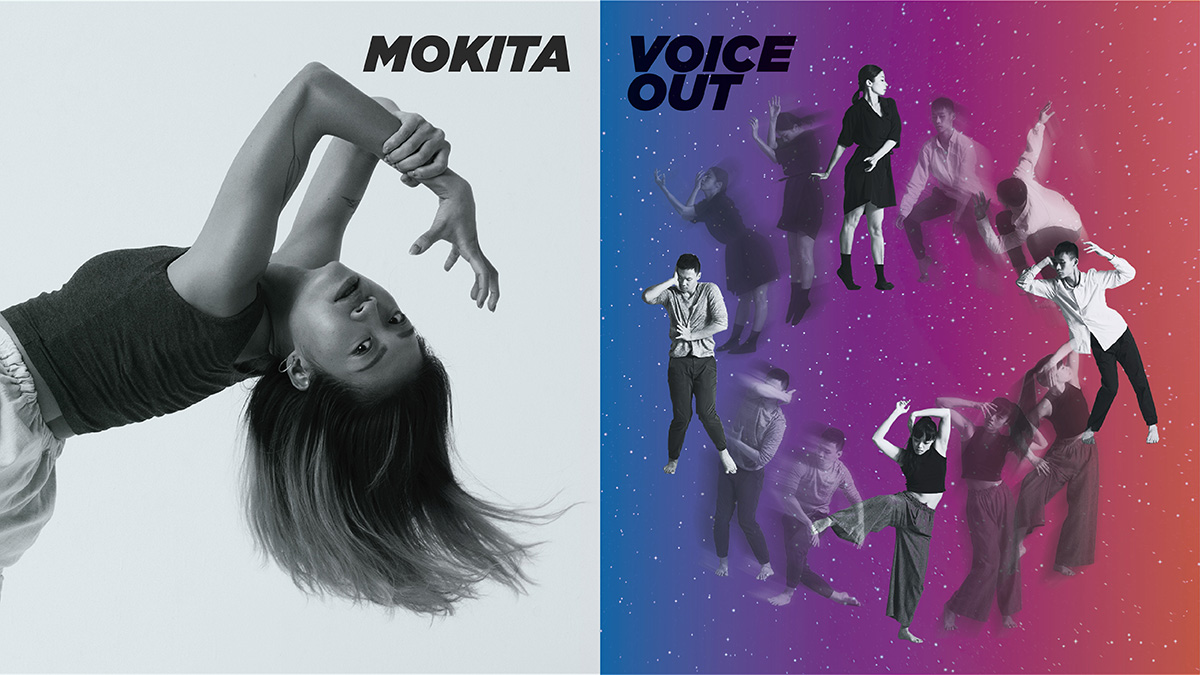 Dance
Hong Kong Jockey Club Contemporary Dance Series 10th Anniversary
Mokita / Voice Out
Two international collaborations unite a diverse line-up of dancers to speak the innermost truths of the body: Mokita, led by internationally renowned British popping dancer Dickson Mbi, and Voice Out, guided by Berlin-based director Tian Gebing.
Programme details
Subscribe to the HKAF eNews and get connected with us!
By submitting this form, you accept and agree to be bound by the Terms of Use, Privacy Policy and Privacy Information Collection Statement available in Hong Kong Arts Festival Website.