In the Steps of Moiseyev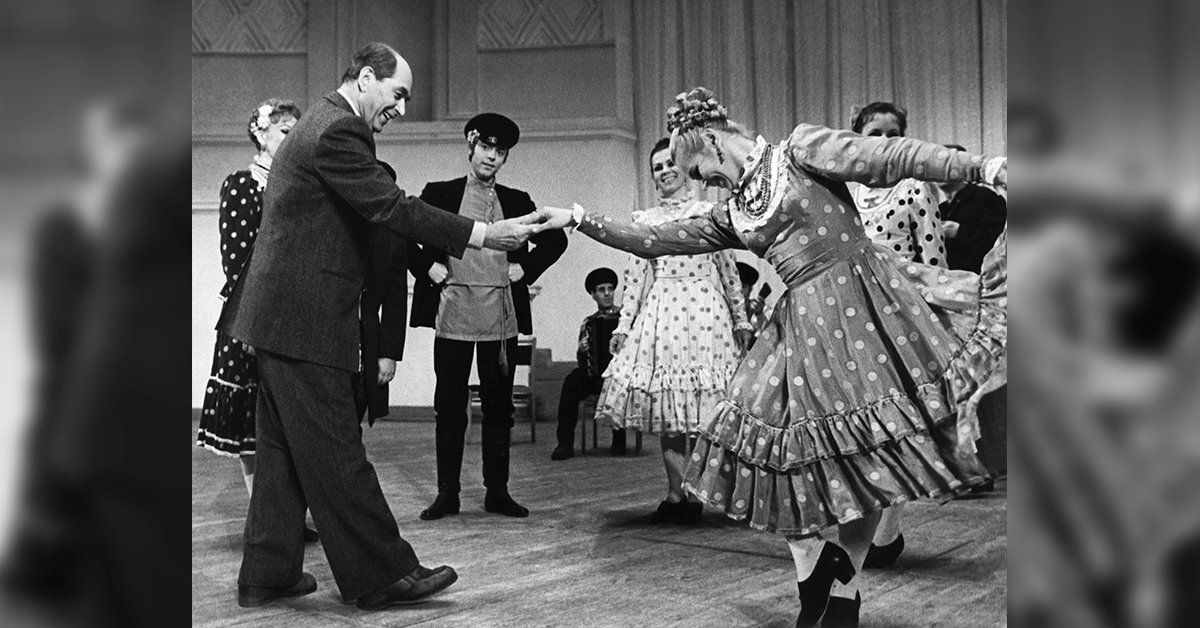 Moiseyev performing The Old City Quadrille, a piece inspired by a popular form of square dance for four couples from the 18th-19th century Europe. Taken in 1970 © Archive of Igor Moiseyev State Academic Ensemble of Popular Dance
There's not a place in the world that does not have its own rare and traditional arts, dance and music included. In some cultures, dancing is not just entertainment, but also part and parcel of traditional rites such as celebrations, worship and mourning. Founder of the Igor Moiseyev State Academic Ensemble of Popular Dance, Igor Moiseyev (1906-2007) worked tirelessly to preserve and keep alive traditional dance. Trained as a classical ballet dancer, performing with the world-renowned Bolshoi, he had an interest in dance that extended far beyond academia. He combined features of ballet and traditional dance to create a brand-new choreographic language. Moiseyev added theatrical elements to the dance pieces, with dramatic results. His choreography was deeply humanistic, depicting people's daily lives and reflecting the unique culture of every place.
In 2014, the Ensemble was invited to the HKAF and staged a fabulous performance for Hong Kong audiences. They planned to visit the Festival again in 2020 but the pandemic caused the trip to be cancelled. Fortunately, we have the opportunity to broadcast several of Moiseyev's masterpieces online in the coming Festival. Don't miss this chance to see the unique work of one of the 20th century's greatest choreographers. 
SUMMER
RUSSIAN DANCE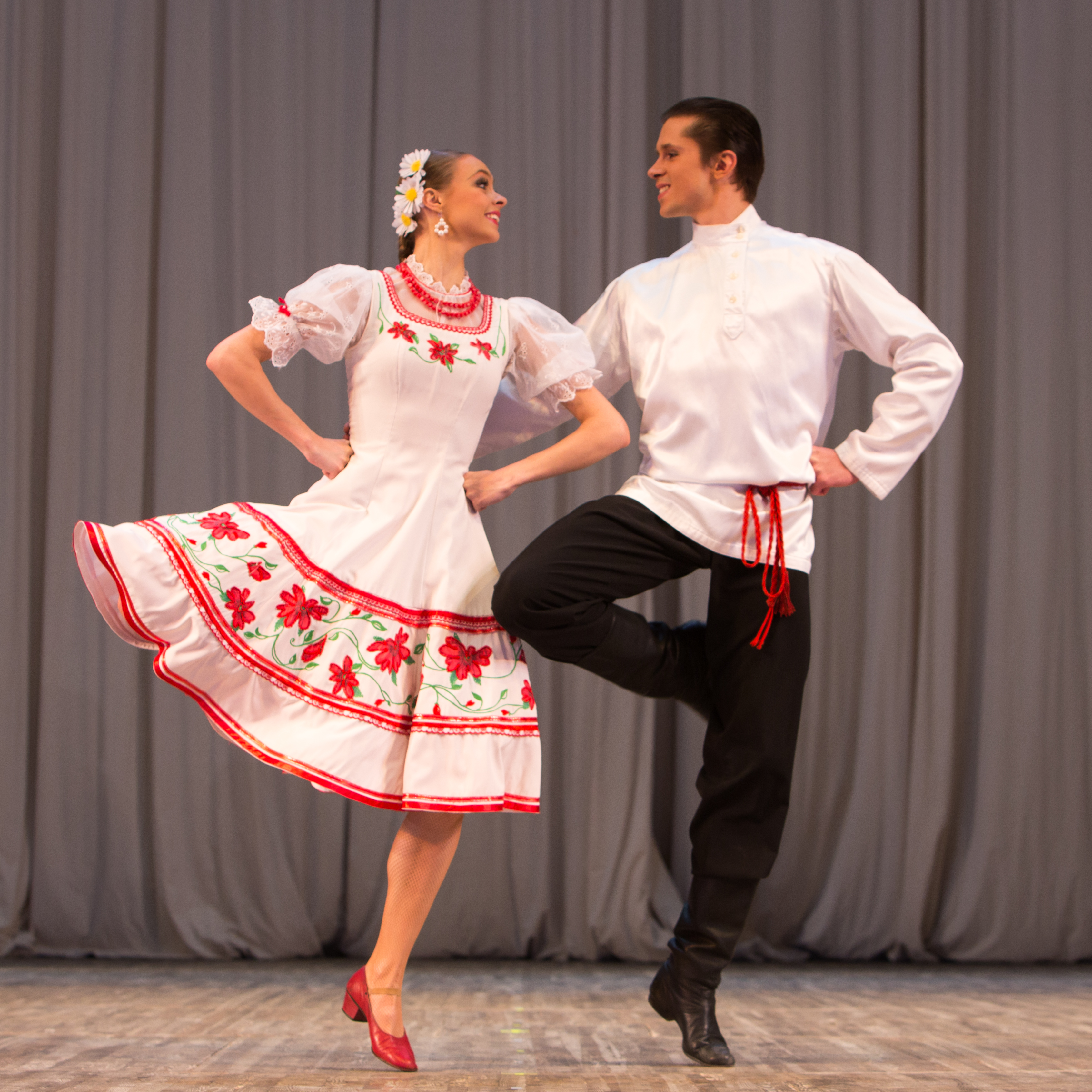 © E.Masalkov
Summer is adapted from the suite of The Seasons. It is set during a harvest festival, where villagers of all ages have gathered to cheer on a young couple. It depicts the humour, mischief, romance and lyricism of country people. Summer's first rehearsal took place on 10 February 1937, which is regarded as the date Moiseyev's Ensemble came into being. 
THE SHEPHERDS
AZERBAIJANI DANCE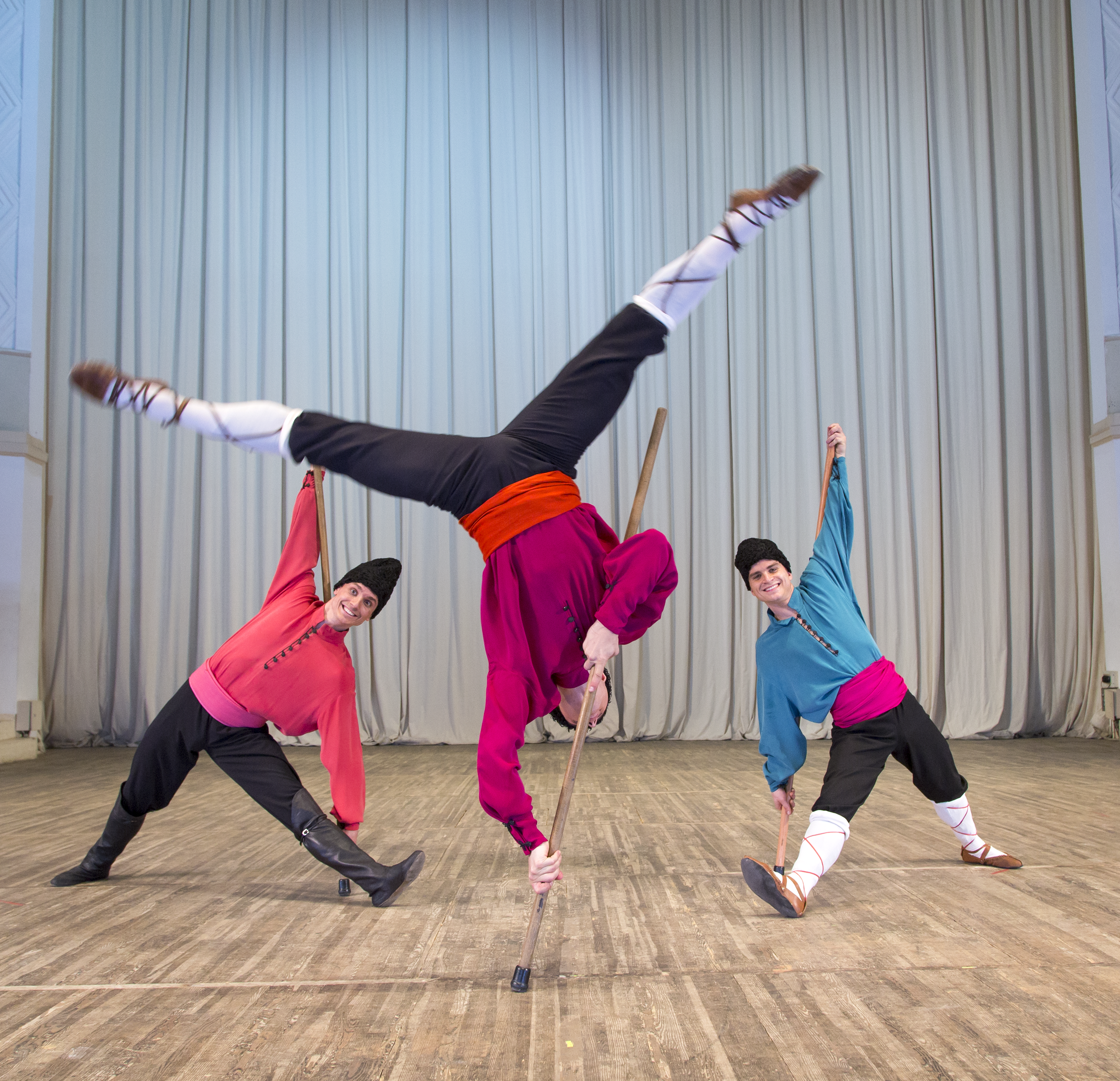 © E.Masalkov
In the mountains of Azerbaijan, high above the Caspian Sea, Caucasian shepherds protect their flocks from wolves and other menaces. The Shepherds was choreographed in 1959 and it is danced by three male soloists, who convey the shepherd's vigour and spirit with their virtuoso steps.
GAUCHO
ARGENTINEAN COWBOYS' DANCE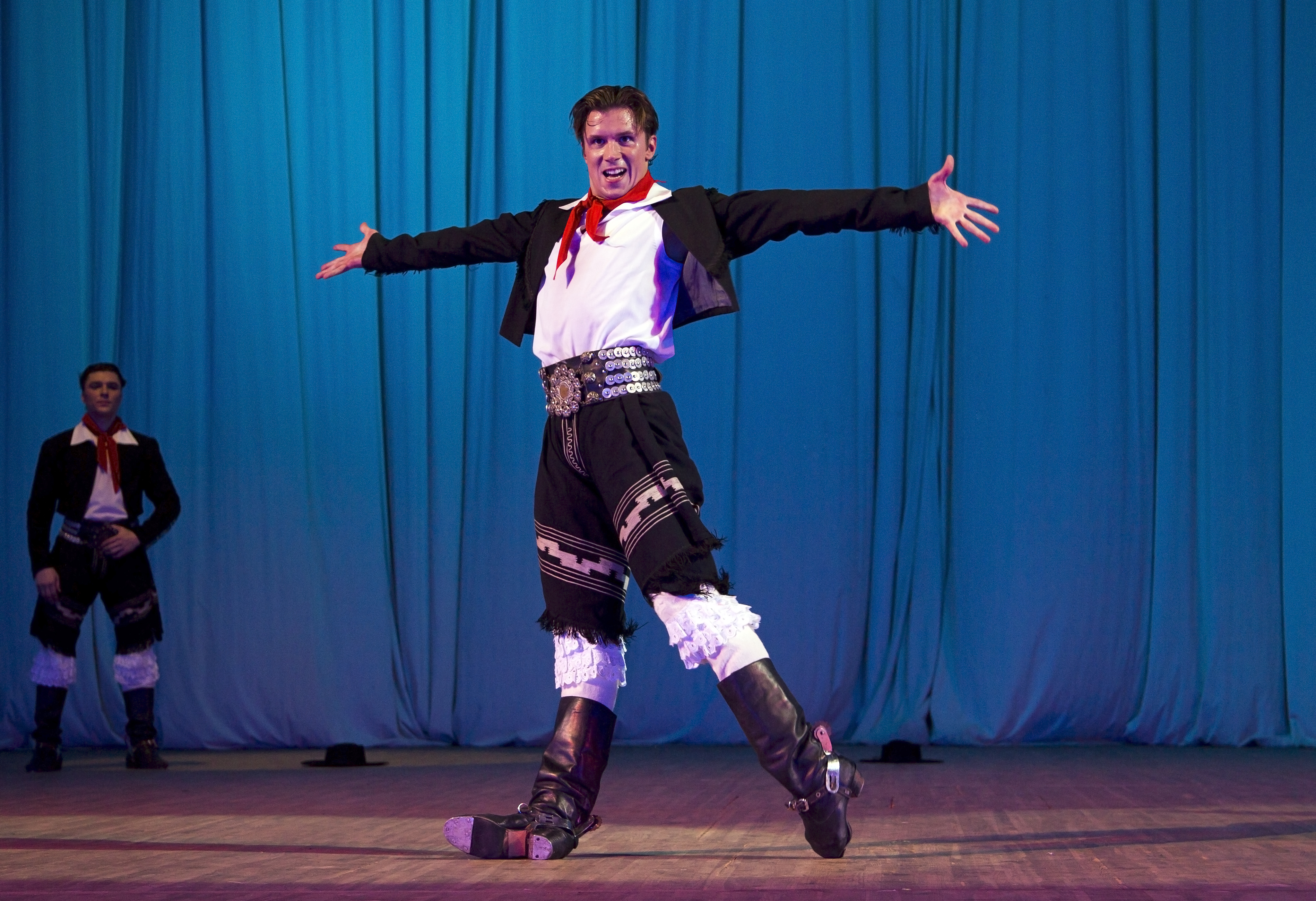 © E.Masalkov
Three male soloists form a group of Argentinian cowboys kitted out in boots and spurs, and who carry knives to show off their skills in competition. "Gaucho" means skilled horseman, and the gaucho is known for his bravery and unruly nature. In Argentina, the Gaucho is a national symbol and an important part of the country's traditional culture. Gaucho was inspired by the Ensemble's first South American tour and was choreographed in 1967. 
FOOTBALL
CHOREOGRAPHIC PICTURE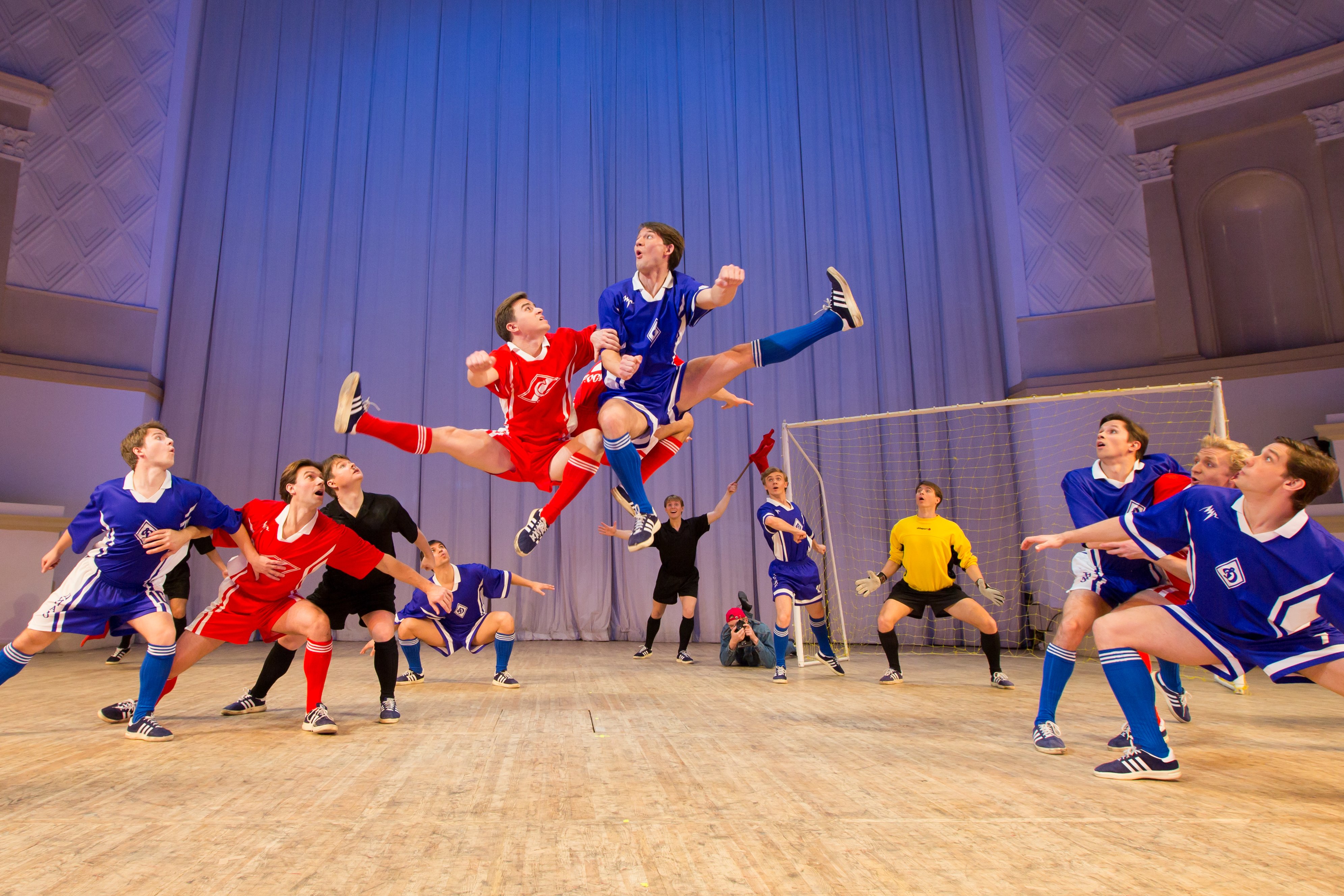 © E.Masalkov
At the referee's whistle, the match begins. However, during the game one player commits a foul, resulting in a brawl. After the brouhaha, the players bury the hatchet and both teams come together for a commemorative photo. Though the match had descended into farce, friendship wins out in the end. Football is a mixture of mime, acrobatics and folk dance and was choreographed in 1948.

Text
MELODY LAI
Melody Lai is an Assistant Editor at the Hong Kong Arts Festival

This article was originally published in the 2021 edition of HKAF's FestMag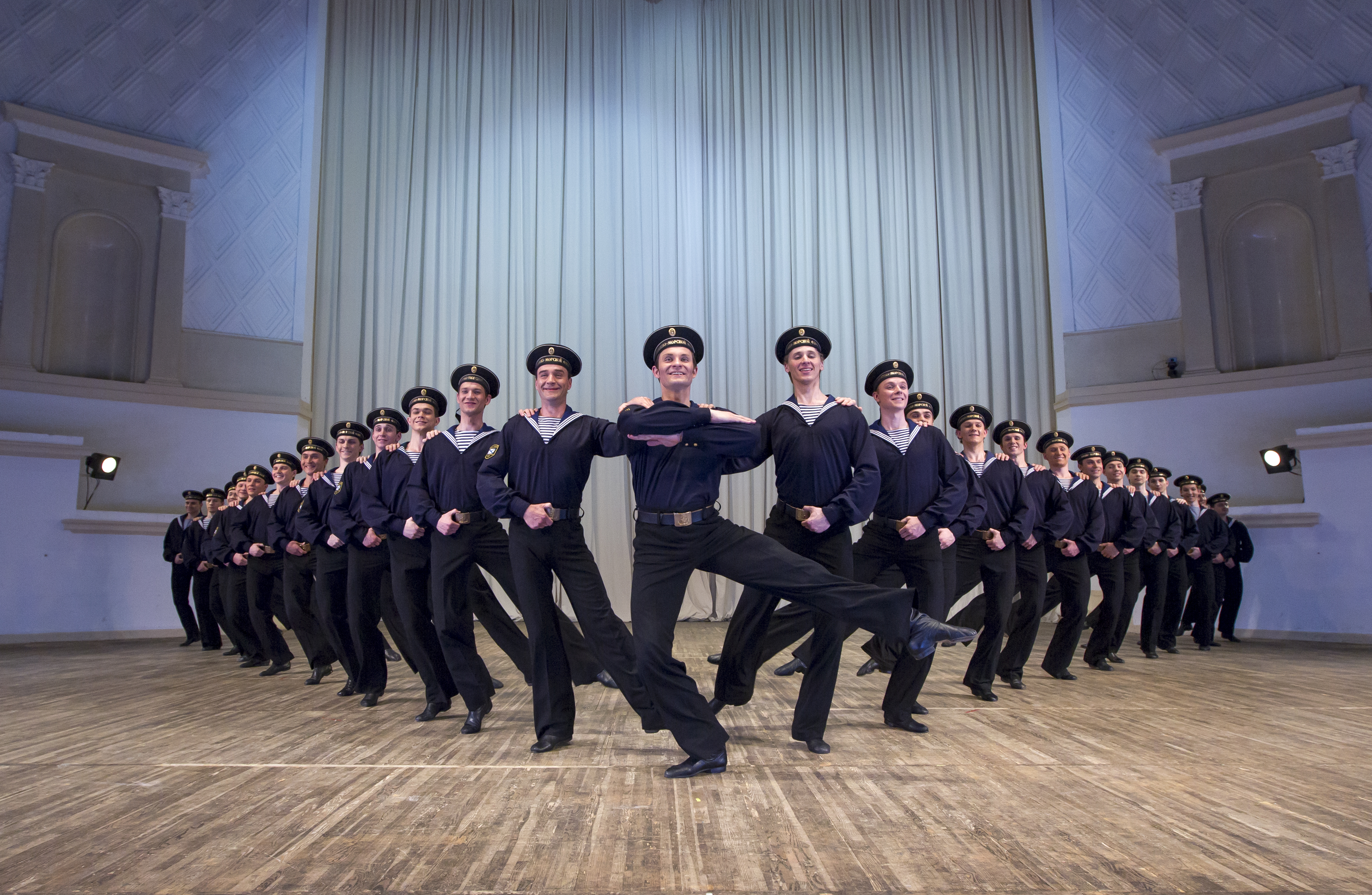 Igor Moiseyev State Academic Ensemble of Popular Dance
Igor Moiseyev Ballet Special
Russia's Igor Moiseyev Ballet is one of the world's leading dance companies, and has a repertoire inspired by the culture, music, history and dance traditions of many countries.
In a unique video programme specially created for the finale of the 49th Hong Kong Arts Festival, the Moiseyev Ballet will perform nine of its best-loved dances created by its pioneering founder Igor Moiseyev.
Programme details
Subscribe to the HKAF eNews and get connected with us!
By submitting this form, you accept and agree to be bound by the Terms of Use, Privacy Policy and Privacy Information Collection Statement available in Hong Kong Arts Festival Website.