Artists in the Time of Social Distancing: Terri Lyne Carrington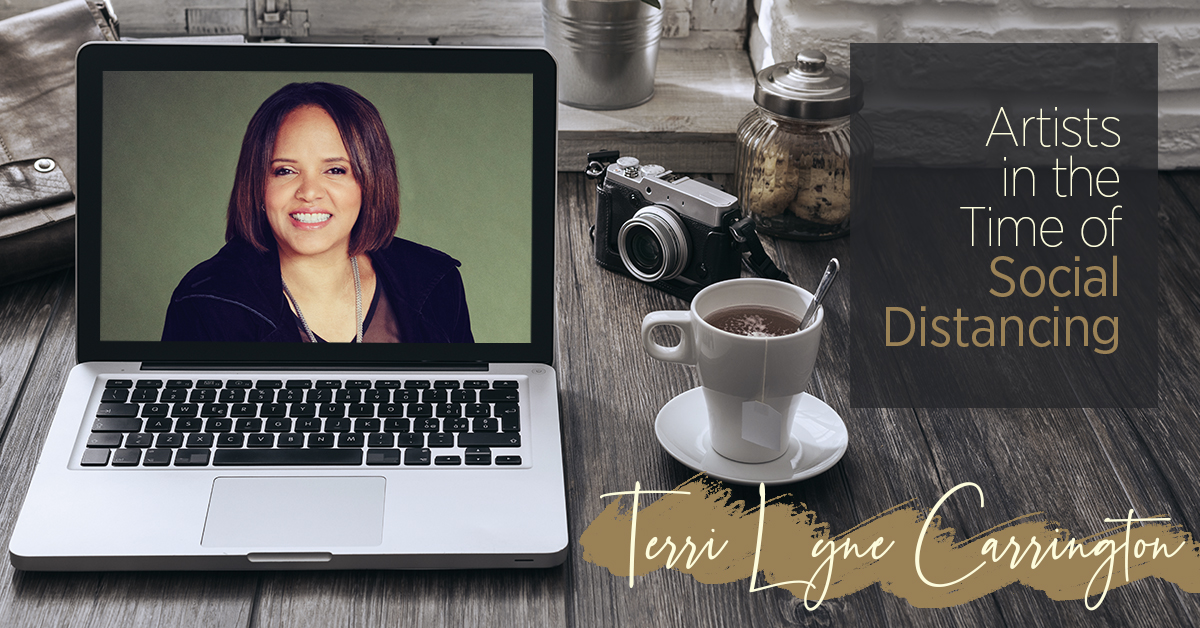 1. How would you describe your daily life in the time of self-isolation?
My daily life has been busier in self-isolation than it was before. I have more meetings and correspondences, and the projects that I'm working on take up more time, so it's challenging and sometimes stressful.
2. In what way has social distancing affected your daily life?
I'm used to feeding off of the energy of other people in general, whether onstage or while teaching or even socializing. I've been with my family for three months, which is rare, so I will say that social distancing has affected my daily life as far as what I am used to. Also, I've been cooking every day, which I enjoy but never did this much as it takes time.
3. Can you let us know more about your city under the pandemic?
At this point, people are going a little stir-crazy and are out and about now that we have good weather. But it seems people are still working and functioning as best they can.
4. Do you have any upcoming plans in terms of creation or performance?
I did one online event for the Vermont Jazz Center with videos my band Social Science created. And I'm doing a live stream concert with Kris Davis and Val Jeanty on 05 June for the "Live from our Living Rooms" series.
5. What would you suggest people do during this period to retain a sense of optimism?
Stay creative. Find ways to keep putting positivity in the universe.
6. How are you staying connected in the time of social distancing?
With Zoom and other platforms that allow for meetings or social time online.
7. Has the pandemic caused any changes to your mind-set as an artist?
I know that what we [artists] do is essential. Art workers are essential workers. We save lives too—starting with our own. It's important for governments and patrons to support artists.
8. As an artist, what do you consider your mission to be in this period of global unrest?
My mission hasn't changed. I'm still concerned about humanity and trying to connect to the humanity in others and put healing energy into the world. [I'm also] continuing to work for fairness and justice in our industry.
9. Is there anything you'd like to say to the HKAF audience?
I hope that everyone is feeling good and being hopeful about moving forward so that we can exchange with other cultures and have a return to all the good things that were happening before the pandemic. Stay safe, and stay strong.
Subscribe to the HKAF eNews and get connected with us!
By submitting this form, you accept and agree to be bound by the Terms of Use, Privacy Policy and Privacy Information Collection Statement available in Hong Kong Arts Festival Website.